Save Money By Growing A Hi-Protein Garden

With Our
Big Heirloom Bean And Peas Bundle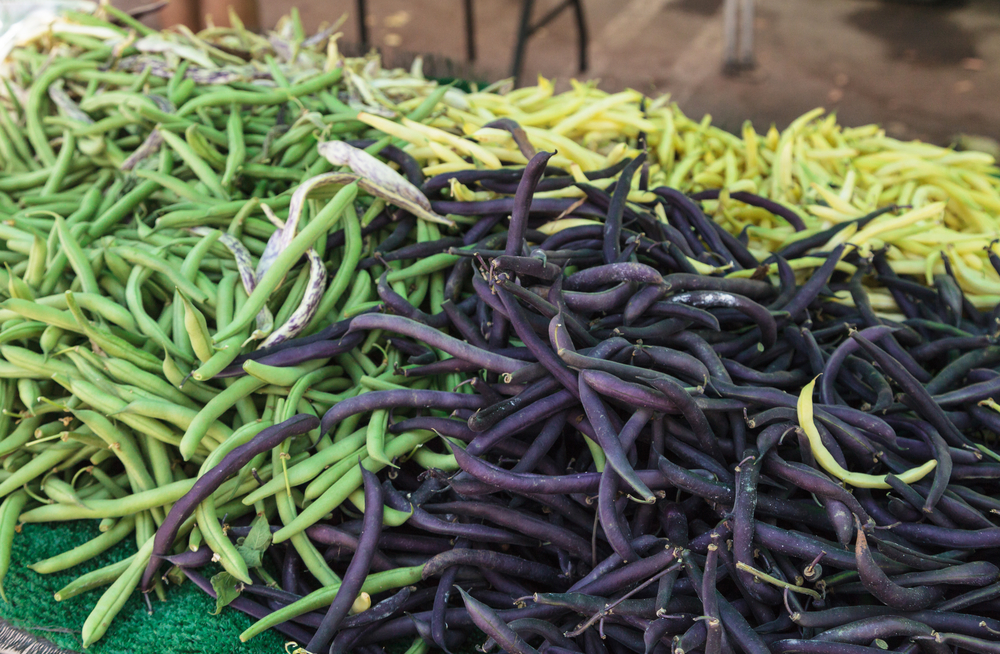 Get 10 Heirloom Bean And Pea Seed Packs!

(100 Seeds Per Package - 1000 Heirloom Bean And Pea Seeds Total Per Bundle)

Seven Great Heirloom Beans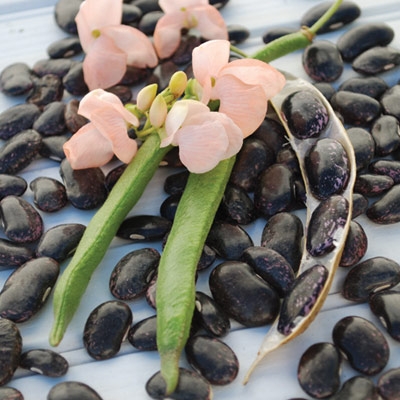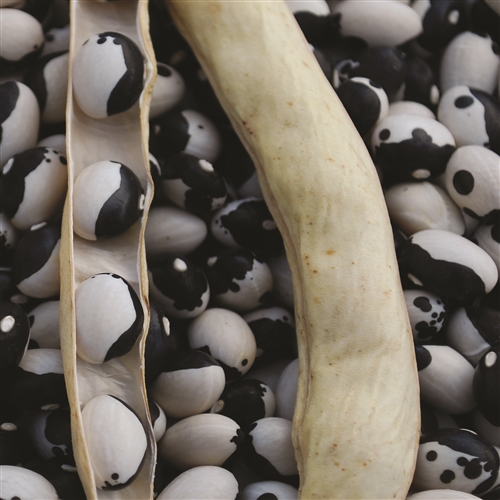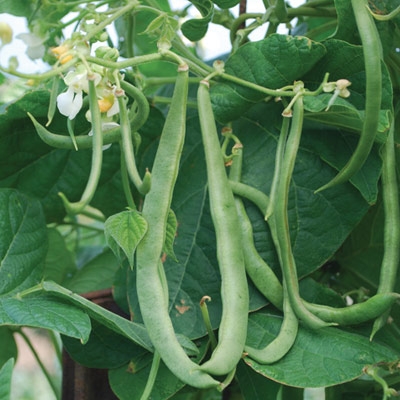 A stunning selection, truly unique. Uniquely colored peach blooms appear very early in the seasons and are followed by abundant crops of shiny black beans on 6′ vines. Excellent centerpiece for any garden. Good for freezing, canning and as a dry bean.

Hailed by many as the all-time greatest bean for baking, casseroles and soups. Can also be used as a green bean when the pods are young and tender. Extremely productive 15" plants grow well in almost any climate. Unique markings resemble the Japanese symbol that represents perfect balance. Easy to shell.

Introduced by James J. H. Gregory and Sons in 1877, most likely known as Texas Pole before this date. Vigorous plants grow 6-7′ tall and yield clusters of 6-10″ slightly flattened, stringless pods. Excellent flavor, beans are great for canning and freezing. A garden staple and American classic for over 100 years.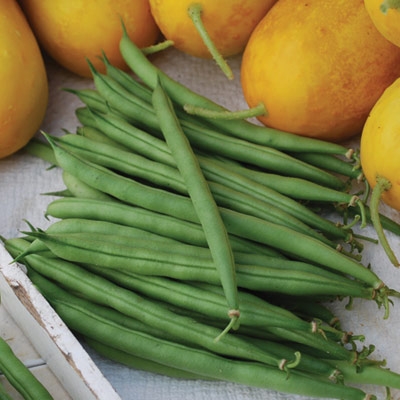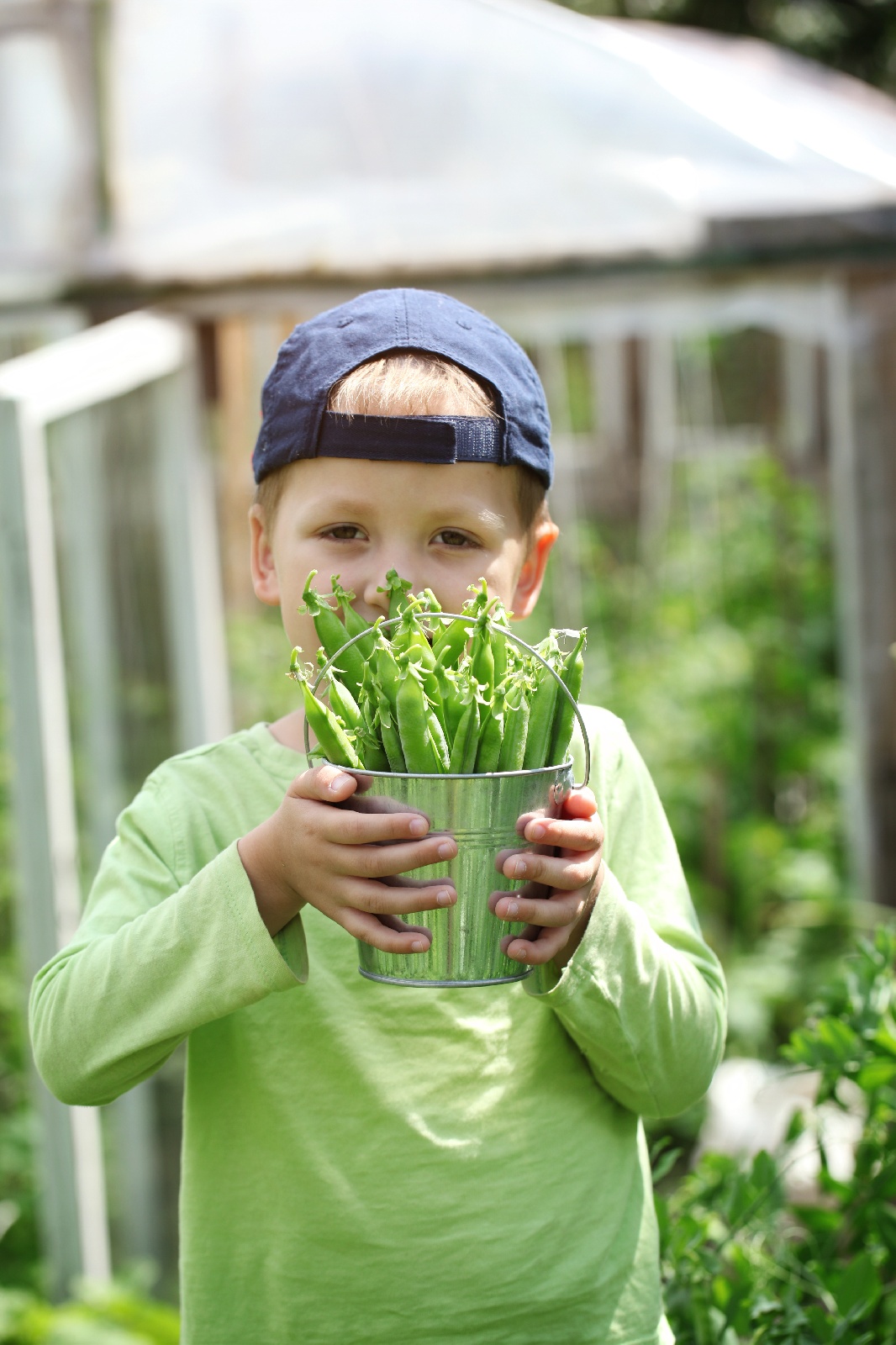 First offered by Peter Henderson Company of New York. Peter Henderson (1822-1890) emigrated from Scotland in 1843 and began his career as a market gardener. This is a very early, productive and hardy dwarf lima. A dependable variety, good yields of small cream lima beans, 3-4 seeds per pod.

Originally brought to Montana by European immigrants, a rare heirloom that is now found in Native American communities. Under ideal growing conditions, you can go from seed to bean in as little as 65 days. Holds its shape well in soups and slow cooked dishes, nice creamy flavor.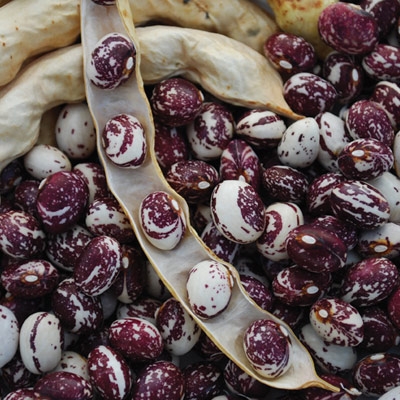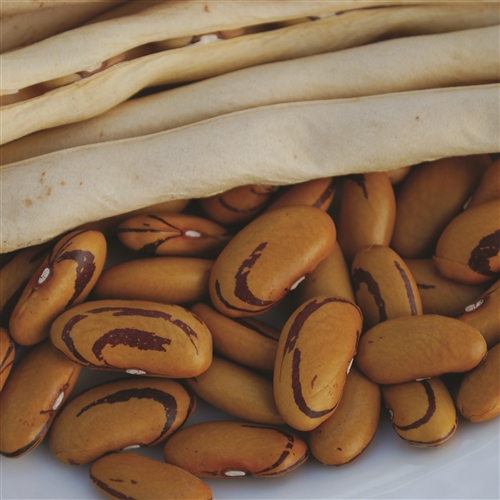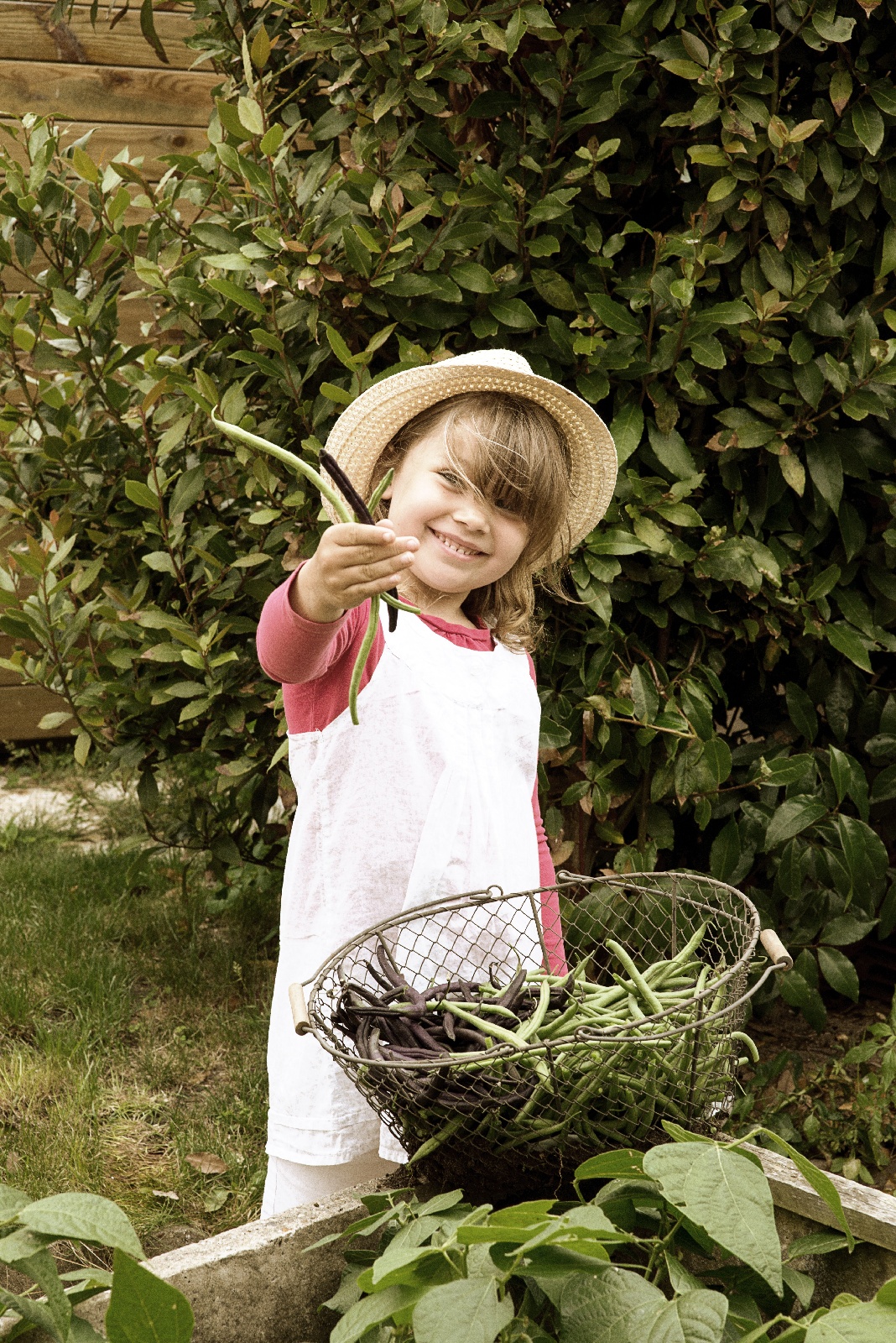 Named for Carrie Belle Stallard of Wise County, VA. Collected in 1981 by SSE. Wonderful, nutty, rich meaty flavor. Beans pump plump up to almost perfectly round when cooked, one of the few dry beans that retains its colors through cooking. Very productive, 5-6 seeds per pod. One of the 1,186 beans given to SSE in 1981 by bean collector John Withee of Massachusetts.

Tiger Eye beans are some of the most beautiful of all beans. They are originally from South America (either Chile or Argentina.) Tiger's Eye beans are roughly 1/2 inch long, have an amber or gold color with dark red or maroon swirls, and as the name implies... believed to resemble the coloring of a tiger's eye.

Three Amazing Heirloom Peas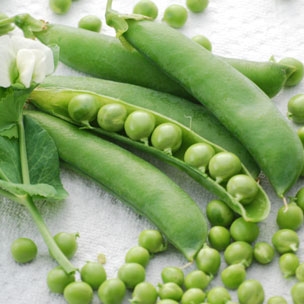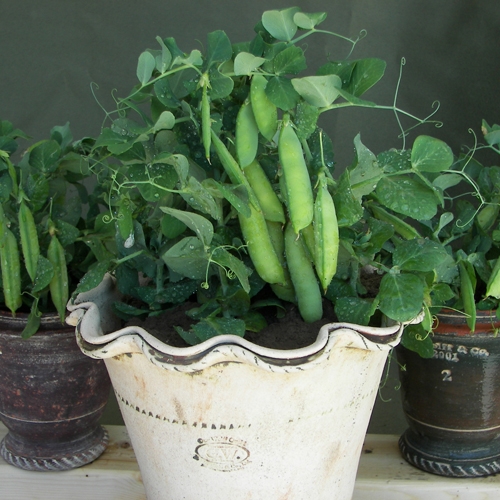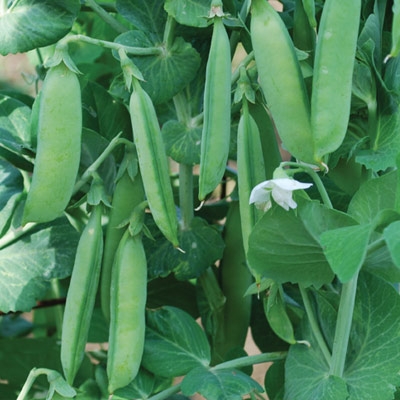 Little Marvel peas are a dependable variety introduced in 1908, known for fine quality and excellent yields. At the time it was called American Wonder, but its roots (forgive the pun) were purely British. Little Marvel is a cross between two British varieties, Daisy and William Hurst. It exceeded even the greatest expectations for this cultivar, because Little Marvel plants were only 15-20 inches tall, usually requiring no trellising, but these little plants were prolific producers which produced over a very long season. Since its introduction it has continually been one of the most popular shelling peas available.

Said to have originally been selected out of Knight Dwarf White Marrow around 1840. Another reference says the stock was originally sold for a pot of beer on a Sunday morning! Either way, this is a great old heirloom introduced in 1846 by Fairbeard. Sturdy plants need support and can grow 5-8′ tall in ideal conditions. Although rather tall, this variety is great for small gardens where space is limited because of the vertical growing potential. Large pods contain 8-10 very sweet peas.

Also called "Half-Pint" and somewhat rare. An English variety introduced in the states in the 1850s. Growing only 6-8 inches tall, you can be certain this is the epitome of dwarf pea plants. Plant this frost-hardy variety early for the sweetest flavor. Good for container gardening and is able to withstand bad weather. These peas are delicious and are great shelling peas. Harvest pods when they are plump — usually three weeks after flowers appear, then shell and eat immediately; pods that are discolored or shriveled are past their prime. Harvest daily to keep plants productive.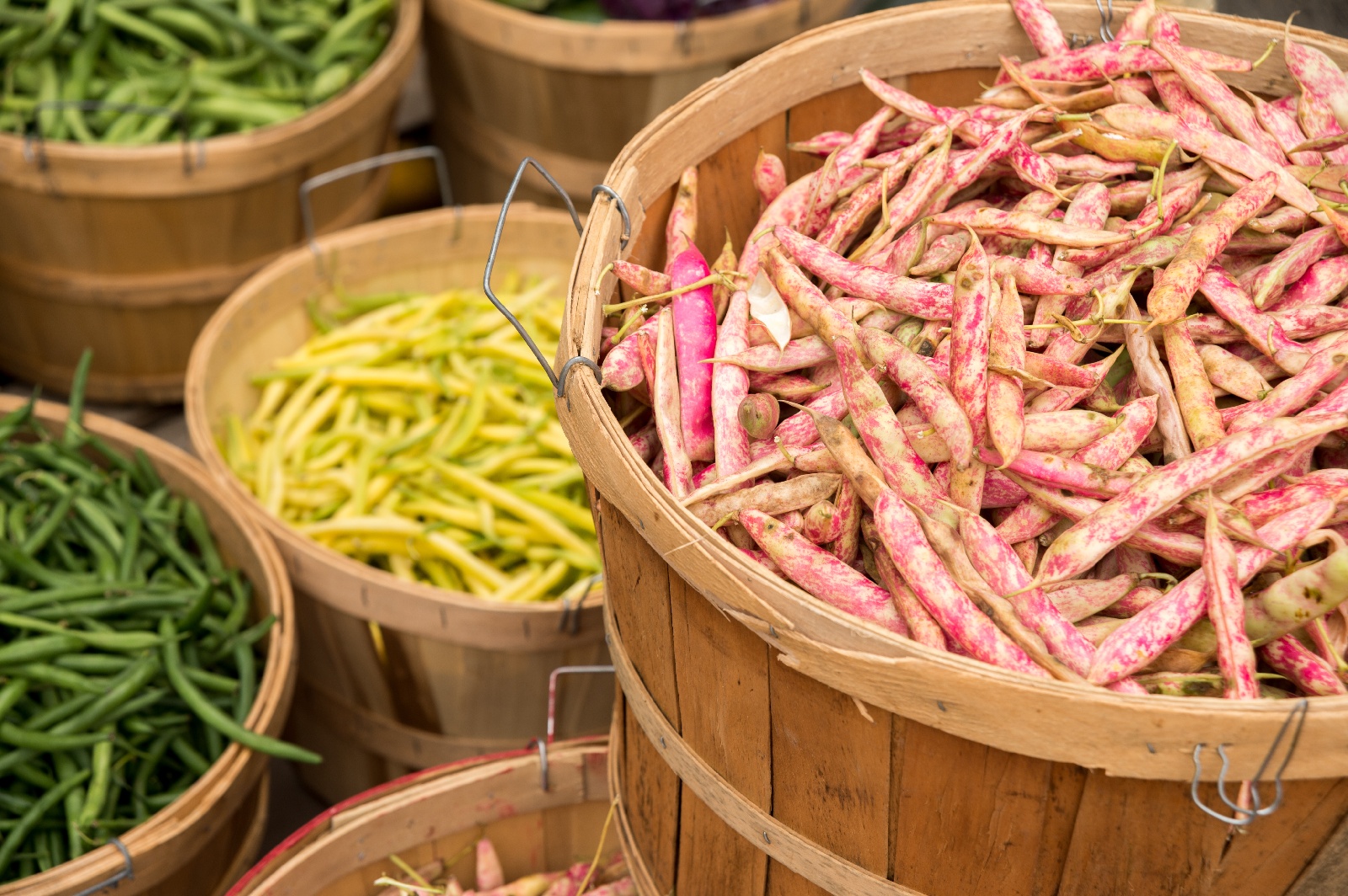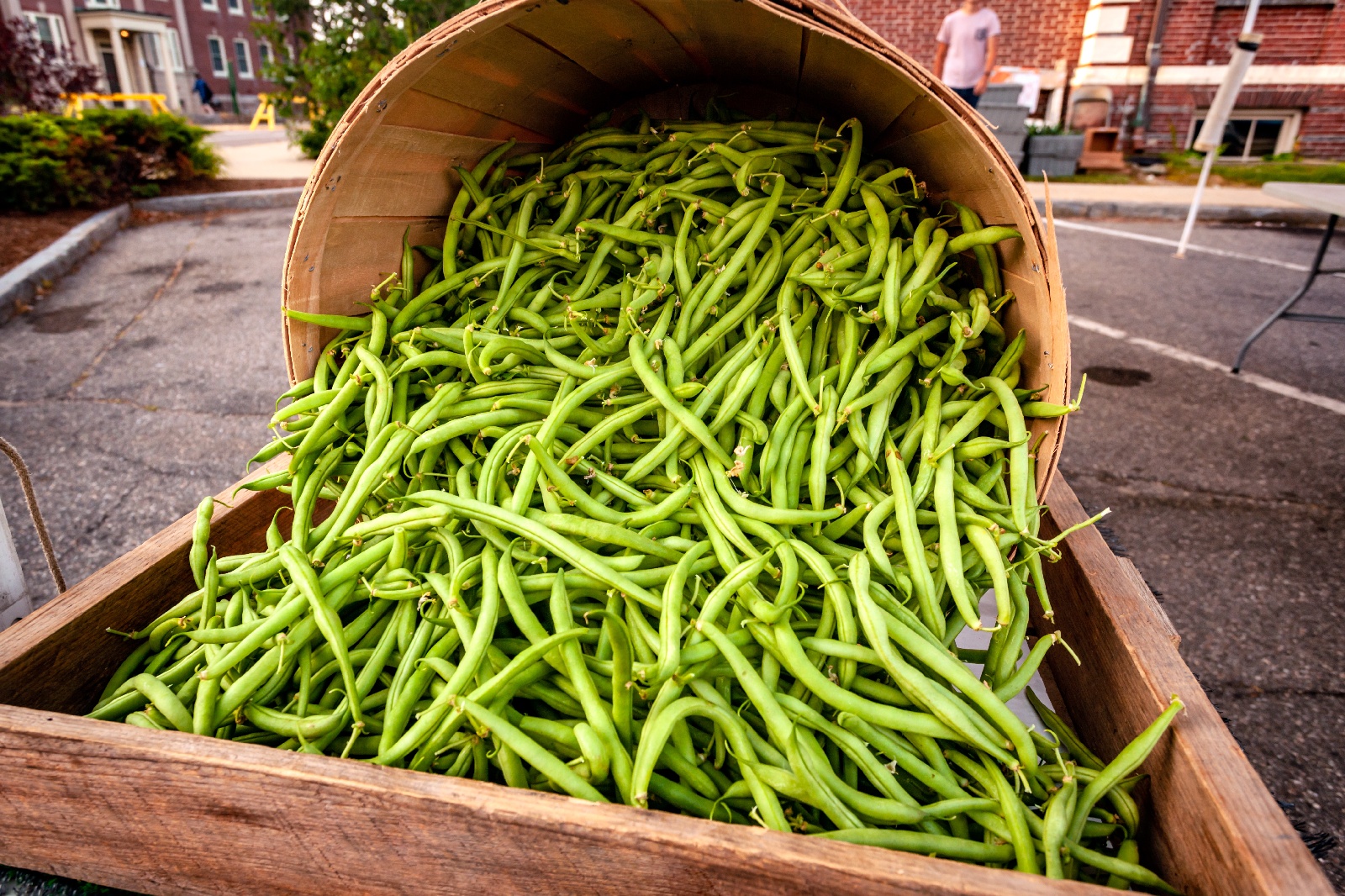 If variety is the spice of life, your in great shape with the our Big Bean and Peas Bundle. Seven different heirloom beans and three "protein-packed" peas varieties make up this bundle.

Grow a ton of hi-protein beans this year
with the Big Bean and Peas Bundle and don't forget to can some for the winter months. Beans can be a valuable source of nutrients. See below.

Can Green Beans Fight and Prevent Cancer? Green beans have actually long been considered as a healthy food that supports the body in various ways. In fact, one of the most heavily researched areas is associated with cancer and the consumption of green beans.

Among the factors for this is the high antioxidant load in green beans, which apparently quench free radicals in the body. One research project gathered information over years on the nutritional advantages of green beans (and other varieties of Phaseolus vulgaris beans) discovered that: "The anti-carcinogenic activity of beans is related to the content of immune starch, soluble as well as insoluble nutritional fiber, phenolic substances, and various other micro-constituents such as phytic acid, protease preventions, and saponins."

This and other studies place green beans among the toughest cancer-fighting foods available. Additional research suggests that certain peptides in green beans (along with other "health living" preventative actions) can likewise slow or perhaps even stop the development of some cancer cells. Normal consumption of green beans is also associated with a reduced risk of breast, colon and prostate cancer.

Further, consuming selections of green beans is likewise associated with slowed down or inhibited development of leukemia, breast cancer and lymphoma cells.
Interestingly, several isolated nutrients in green beans have cancer-fighting properties of their own. Lutein, among the anti-oxidants known as carotenoids, is found in large amounts in beans. It's suggested that people that take in high quantities of nutritional lutein have a decreased threat of breast, colon, cervical and lung cancer, and green beans is No. 8 on the list of foods highest in lutein.
Vitamin C is likewise a commonly recognized anticancer vitamin. Many health and wellness practitioners likewise use vitamin C to supplement radiation treatment medications, as the vitamin seems to help the targeting of the malignant cells, instead of the entire body. One serving of green beans contains over a quarter of the everyday advised consumption of vitamin C.Lastly, the quantity of vitamin K in green beans offers over fifty percent of what some nutritional experts say you should get each day.

Even better, according to other studies, vitamin K too has a place in minimizing the threat of prostate, colon, stomach, nasal and even some dental cancer cells.

All this said above - no claim is made that eating green beans can cure cancer or other diseases. Always consult your team of health care professionals if you have a serious disease.

Best Part:

Buy One Bundle - Get One Free



Which Means That During This Limited Time
Offer - You Get 200 Seeds Per Variety

And 2000 Seeds Per Bundle - All For Just 49.95!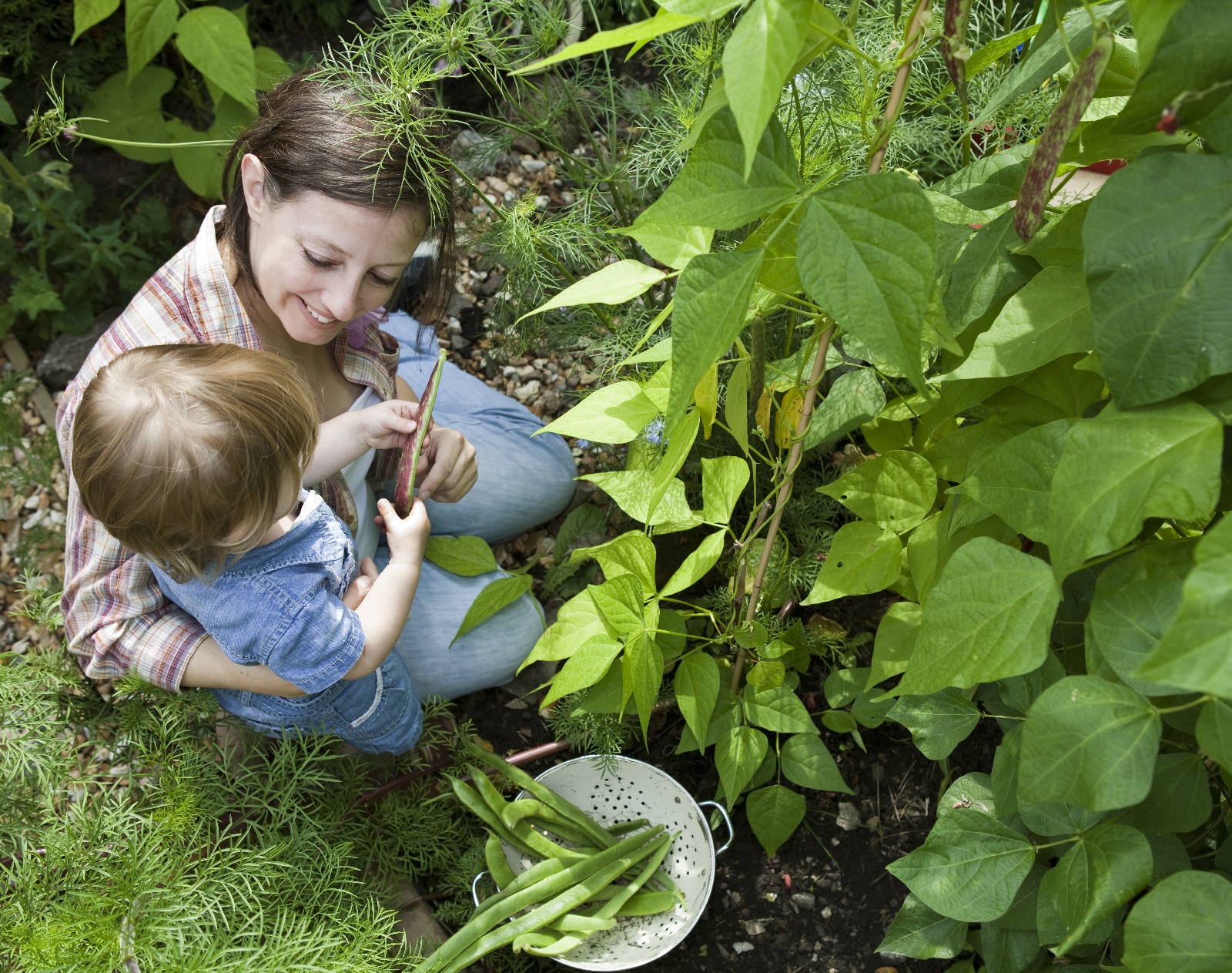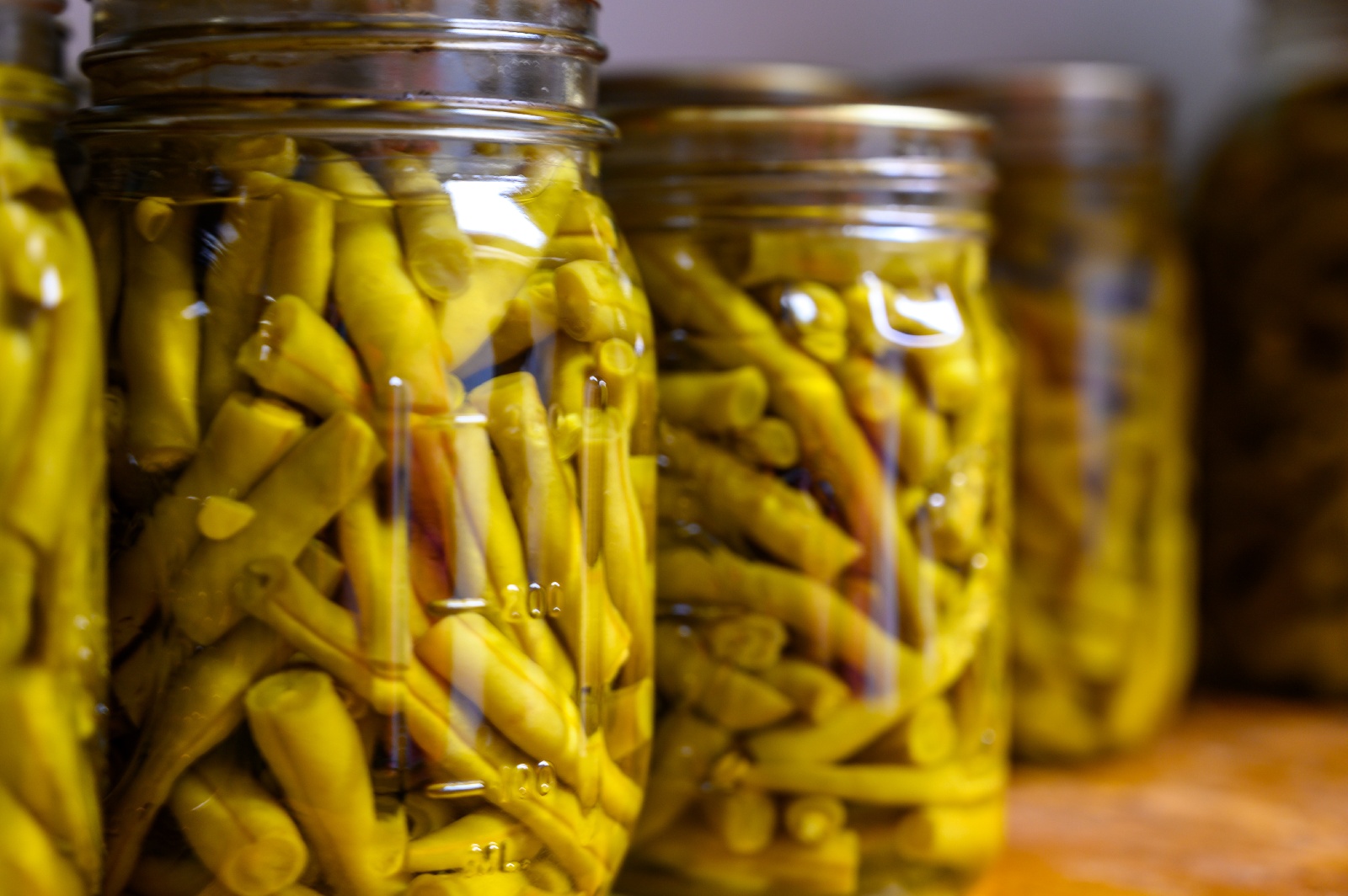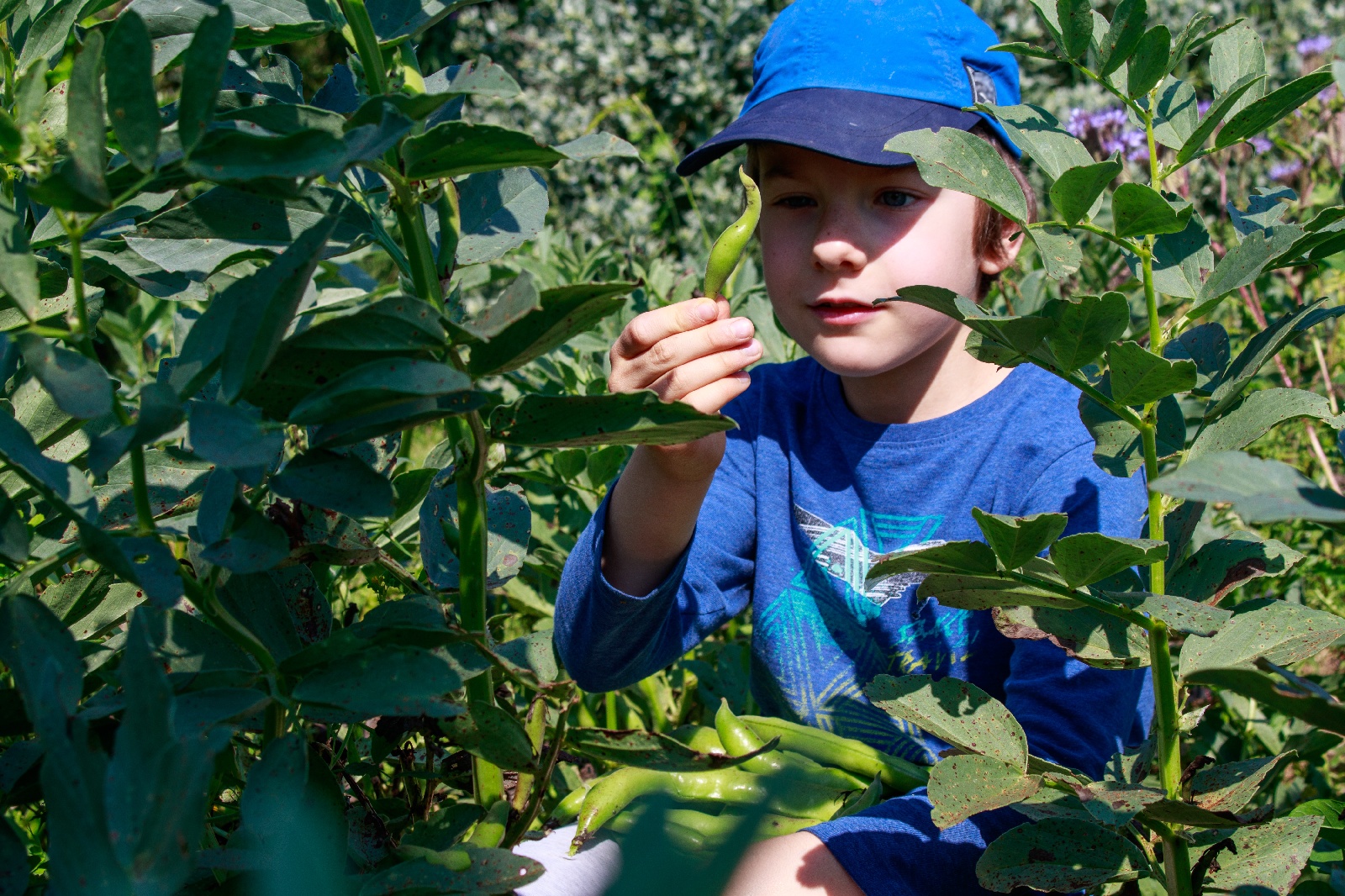 Kids love being in the Garden!

Bet you can't eat just one!

Limited Time Offer!

Just $49.95




Plus $15.00 Shipping And Handling

Big Bean And Pea Bundles Are Hand-Packed And Ship In 3 Days.

One Bundle - 2000 Seeds Total - One Per Household

Sale Ends Monday

12:00 A.M.


days
hours
minutes
seconds
days
hours
minutes
seconds